Mercy House is a local shelter that has served the Harrisonburg and Rockingham County area for over 30 years. They have offered a "hand up, not a hand out" to countless families by providing a safe housing environment to grow and learn skills to get back on their feet. When a family needs assistance, Mercy House provides on-site daycare, assistance in school enrollment, and one-on-one tutoring for each child, as well as classes for parents to help them nurture a strong and loving relationship with their children. Adults receive job training, secure employment, and learn budgeting skills to equip them for self reliance. The Mercy House Thrift Store and Building Supply provides job training and earns revenue to allow Mercy House to thrive without depending on government grants.
Mercy House has always been close to our hearts. Not only do we strongly believe in their mission to support families as they rise to independence, Christopher has served on the board at Mercy House for 16 years, following in the footsteps of his father-in-law, Roy Early, one of the founders of the organization.
Every year a portion of our profits goes to support the Mercy House mission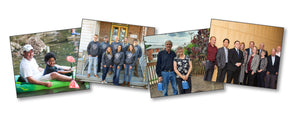 Your purchase will support the following needs:
◈ Supplying Mercy House's wish list: diapers, bedding, cleaning supplies, kitchen items, etc.
◈ Giving to the Snowflake Wishes Program: Fulfill a child's Christmas list. The elves at Mercy House can make Christmas wishes come true! 
◈ Fill the pantry: Mercy House's pantry doesn't always receive necessary donations, and you can help the organization provide healthy and fulfilling meals to families. 
At Christopher William Jewelers, it is our privilege to help Mercy House change the world, one family at a time.
Visit www.themercyhouse.org to learn more.